Osinachi (born Prince Jacon Osinachi Igwe) is a self-taught digital artist based in Lagos. The first crypto artist out of Africa, he makes artworks that mirror his personal experiences through a unique visual language that he has perfected for over 15 years. His practice has led to conversations around NFTs and how works being produced in the space speak to a larger humanity.
In addition to numerous collaborations with big players in the art world, in 2021 Osinachi became the first African artist to auction five unique NFTs in Europe through Christie's in a three-way collaboration that also involved 1-54 Art Fair. He is also the creator of the pfp/avatar project Across the Face, which marked the first time two NFT marketplaces would form a partnership for the launch of a singular project.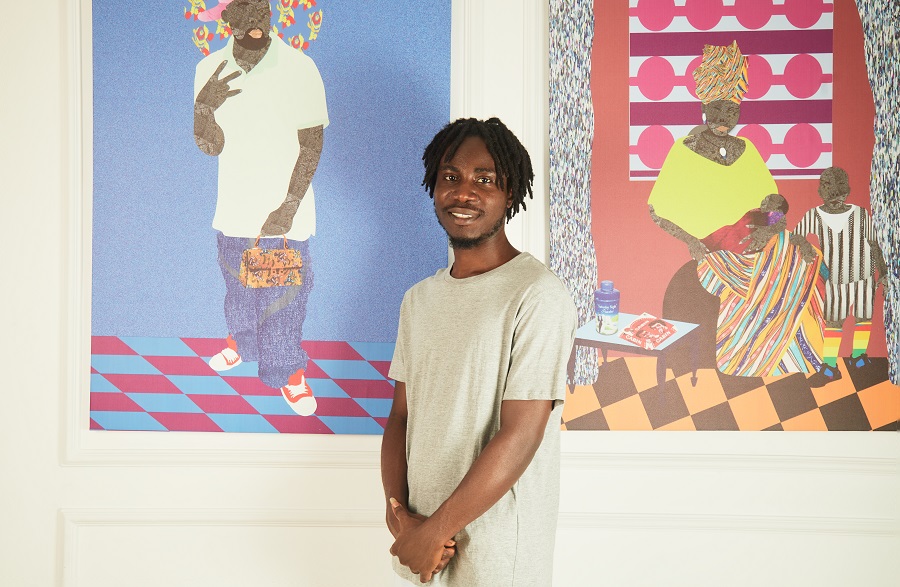 In 2022 he curated Africa Here, an accelerator program that saw to the onboarding of more than 70 African-born artists on the NFT marketplace, MakersPlace. Six of the artists had their works exhibited at the SCOPE Art Show at Art Basel Miami.
He also took part in Peer to Peer, the first survey of the leading artists engaged with blockchains presented by an American museum. The exhibition led to the Buffalo AKG Art Museum in New York acquiring his work in 2022.
Osinachi is one of the core instigators of AfrofutureDAO, a platform inspiring young African artists by engaging them with Africa's history and the Chief Creative Officer of the social token platform, Socialstack.
He was named as one of the 100 Most Influential Africans for 2022 by New African Magazine.
Osinachi makes his art using the word processing software Microsoft Word.